NetTec IT Computer Solutions Support Consulting Services Charleston
Desktop Co-op Cloud Services
Our Desktop Co-op service is what some people call cloud computing, but we've been doing it since 2002, long before the recent hype. Desktop Co-op subscribers enjoy access to up to date systems and software, anywhere and anytime for much less than the cost of owning and maintaining a conventional computer network. We specialize in Microsoft and Microsoft compatible applications. We help businesses focus on managing their business because of our focus in managing their technology. This is how cloud computing, hosted apps, and remote desktops help your business.
If you're looking for Microsoft Windows Virtual Desktop (WVD) we have it here. We're Microsoft Certified Partners and have experience with Azure deployments. We can setup and manage your WVD deployment to help you get the most out of it and make it run the way it's supposed to.
By running your applications from our Desktop Co-op data-center, your applications and your data will be: available to you wherever you are, secured by multiple layers of tested physical and electronic security, backed up and fault-tolerant, on the latest server technology, virus free with the latest versions and tested service packs, security patches and hot fixes; available to exactly those users, customers, suppliers and employees who you want to give access......all while you are busy running your business.
Remote Desktop Services Hosted Apps and Desktops
This is the ultimate desktop experience and trouble-free technology service for businesses. NetTec NSI built our Desktop Co-op Remote Desktop Services so that your business can get Fortune 500 level technology services at a small business price. Desktop Co-op is a fully managed desktop computing service in the cloud that allows you to easily provision virtual desktops. These virtual hosted apps and desktops allow your users to access the documents, applications, and resources they need with the device of their choice, including Windows PCs, Macs, laptops, tablets, and even their mobile phones. Users can telecommute to work from any location.
Just as a farming co-operative owns and operates specialized and expensive equipment to serve their members, Desktop Co-op owns and operates data-centers staffed with certified systems administrators, network engineers and computer security experts to serve its users. Our data centers maintain specialized security infrastructure, application servers, and costly high availability data storage devices so you don't have to. We've built in fault tolerance, redundancies, and eliminated single points of failure so your desktops stay up and running.
Desktop Co-op services are innovative and allow businesses to gain efficiencies, redundancy, and high availability without having to purchase banks of servers and hire teams of employees to set it all up and maintain it. The services extend the data infrastructure and resources to any device from any location. This allows your entire organization to achieve great cost savings and greatly improve customer service. Desktop Co-op Remote Desktop Services provide Fortune 500 type of service at a small business price.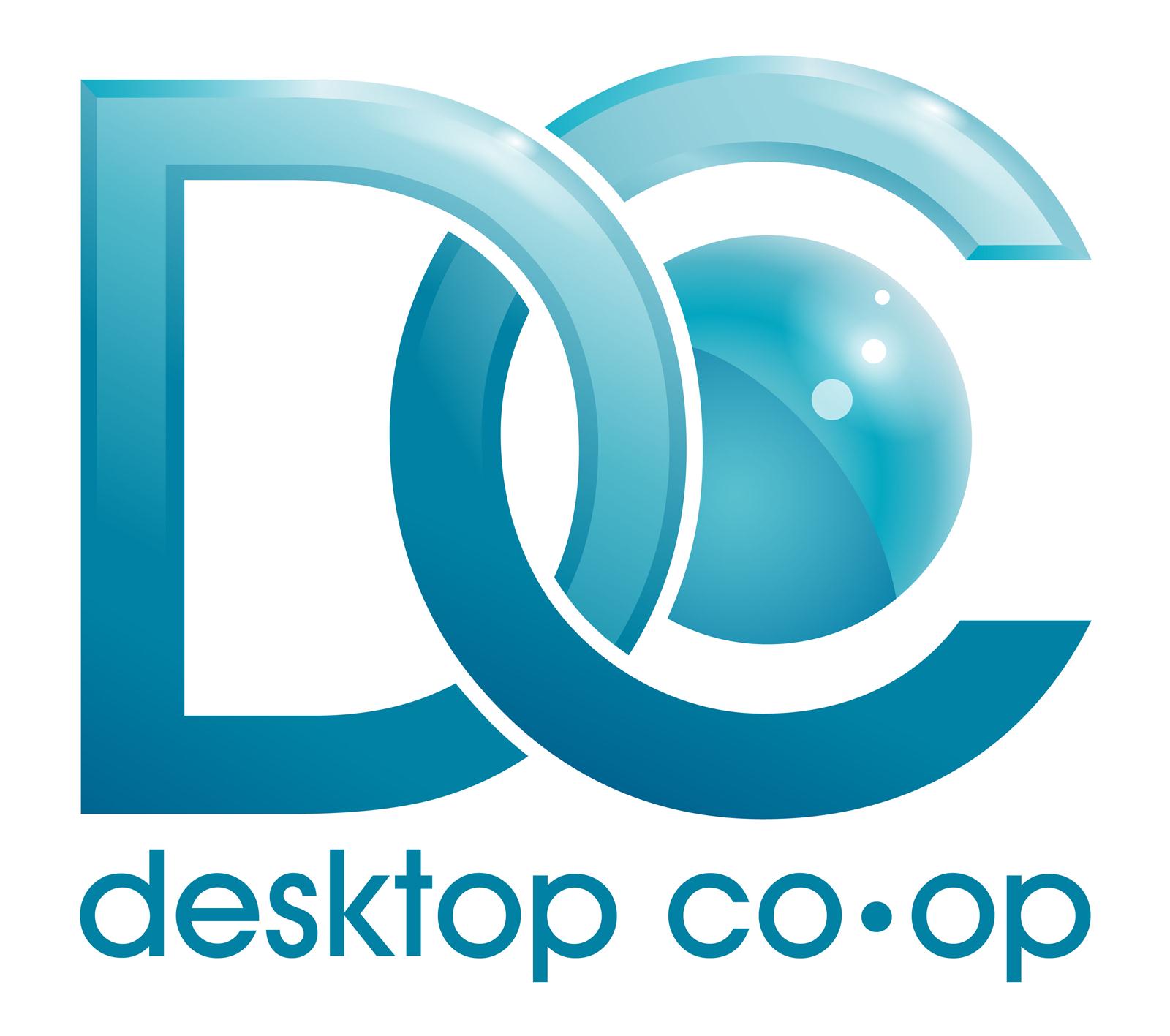 Remote Desktop Services Bundles
We've put all of the key apps into bundles to make the choice easy for a fixed fee per user per month.
Single Application Remote Desktops
Run a single application such as point of sale, accounting or customer management from our hosted remote desktop infrastructure.
INCLUDES:
Latest Microsoft Windows OS Windows Remote Desktop Services

Backup

Redundant and load balanced servers

Server based anti-virus

Active Directory domain services

Multi-level up to the minute data security

Included version upgrades; updates are included in your subscription. New features are rolled out to Desktop Co-op customers in an IT-configurable experience.

Help desk support
Standard Remote Desktops
Complete business solution including custom applications, advanced e-mail, word processing, spreadsheets running securely from our hosted remote desktops.
INCLUDES:
All Single Application Remote Desktop features plus...

Microsoft Office support (licenses purchased separately)

Microsoft Exchange with Microsoft Outlook support - enterprise-class email, shared calendars, 50 GB of storage space per user, and the ability to use your own domain name.

Web and e-mail anti-virus

Fully hosted email filtering service that protects your against spam, malware, and policy violations.

Features of Microsoft Office 365 Enterprise E3.
Premium Remote Desktops
Standard Remote Desktop features plus multiple applications and complex database back-end infrastructure capabilities.
Custom Remote Desktops
When you have complex applications that require a customized configuration, we have a solution for you. Please request more information and we can configure a customized quote with all of your applications and services just for you and your business.
Secure Remote Access from Anywhere
Wherever you're doing business, our Desktop Co-op remote desktop services can keep your data available and secure. You may be in:
South Carolina: Charleston, Mount Pleasant, Isle of Palms, Sullivan's Island, James Island, West Ashley, Johns Island, North Charleston, Moncks Corner, Summerville, Goose Creek, Awendaw, Columbia, Mytrle Beach, Hilton Head, Blufton, Walterboro

Virginia: Bristol, Abingdon, Roanoke, Blacksburg, Wytheville, Hot Springs, Lynchburg, Richmond, Alexandria

Tennessee: Bristol, Johnson City, Kingsport, Blountville, Bluff City, Piney Flats, Elizabethton, Knoxville, Oak Ridge, Alcoa, Farragut, Powell, Clinton, Sevierville
Your data will be safe and available if you're using NetTec NSI's Desktop Co-op remote desktop services.